That which does not kill one...
Hurts like Hell!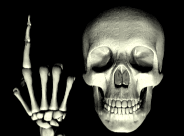 Spyder's Soapbox
Updated 2/10/02
---


Biker's Web Pages

Awards I've Had Laid On Me

This Web Has Caught



Scooter Tramps Since April 14, 2001


Wanna Be Presented With Spyder's HARDCORE BIKER WEBPAGE Award?
Go HERE to find out what the scoop is!


Go Here

More Useless Stuff!

This page and all subsequent pages are not associated with Harley Davidson, Inc. This is a non-commercial page. Harley, Harley-Davidson, HD, the Harley-Davidson logo, & the Harley-Davidson Bar and Shield are trademarks or registered trademarks of the Harley-Davidson Motor Company! Now...be advised! The Factory is REALLY touchy about Biker's showin' their Love, Respect and Dedication to their product so BE CAREFUL! Lawyers, Guns and Money Baby!